Trausse Minervois
Trausse-Minervois

Trausse-Minervois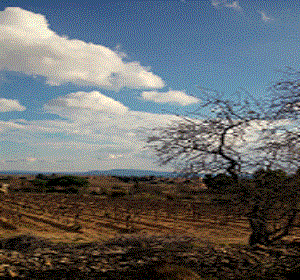 Trausse is a village, a "commune" in the Minervois, a vineyard area of the Languedoc Roussillon, at the base of the Montagne Noire well into the south-western part of France. The village itself was founded probably in the 8th or 9th century and has a population of about 400 people. It only received street name signs in the mid 1990's.

Australian owned self-contained village houses for holiday rental near Carcassonne. With "Les Remparts & La Bergerie", experience village life in very well renovated stone houses half an hour from Carcassonne, 1h30 from Toulouse or Montpellier - buy food from local markets, try the good local wines, take walks out from the village & take in the history of the area.

Two place de la Liberte is a spacious and comfortable house, dating from the middle of the 18th century, located in the village of Trausse-Minervois in the heart of the Minervois. This beautiful village house represents a superior example of a "Maison de Vigneron" (literally wine grower house) that was carefully and beautifully restored.

In the heart of Trausse, the house Le Parc de Lignieres is a beautiful family home, a Maison de Maitre with an unusually large garden for a French village. This is a very pretty self-catering house with shutters on all the doors and windows and comes with a wonderful pool with excellent sunbathing areas. Ideal for large groups of more than one family, or for those who simply enjoy having more space when they are on holiday.
An attractive alternative leisure for tourists in the region, enjoy the county's swimming pool, Les Bains de Minerve with hamman, jacuzzi & sauna. Outdoors and indoors pools. Located in neighbour village Peyriac Minervois (follow road D55 towards Peyriac).

Distances from: Carcassonne airport 29 km, Carcassonne train station 26 km, Narbonne 51 km, Toulouse airport 127 km, Montpellier airport 134 km, Perpignan airport 112 km, Albi 121 km, Gerona (Spain) 211 km, Barcelona (Spain) 302 km.
Villages in a 15km radius in the Minervois
Caunes Minervois | Rieux Minervois | Peyriac Minervois | Azille | Villeneuve Minervois | Cabrespine | Laure Minervois | Mas Cabardes | La Redorte | Siran | Homps | Trausse-Minervois | Minerve | Puicheric | La Liviniere | Pepieux