Caunes Minervois
Caunes Minervois

Caunes Minervois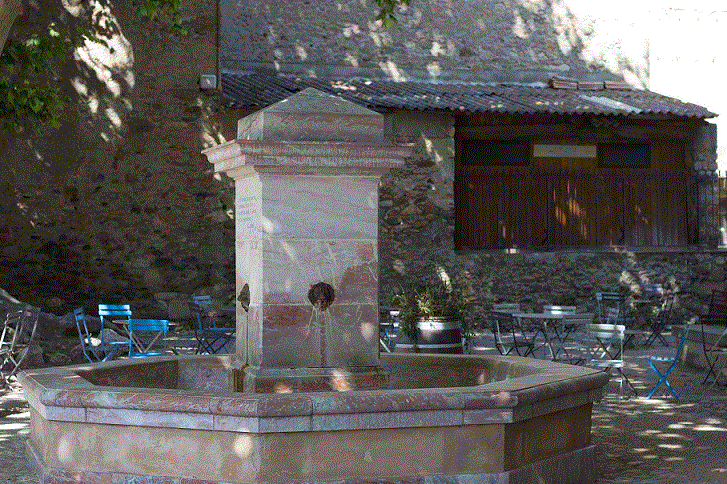 Caunes Minervois is a small medieval village made of narrow paved streets. Known for its famous Benedictine Abbey founded circa 780, Caunes Minervois of course is also known for the equally famous red marble, which is still quarried just outside the village. This marble can be found today in much French architecture and especially in King Louis XIVth Palace of Versailles. Caunes Minervois has a rich and structured fabric of various quality bed & breakfast, self-catering houses or apartments.

Amazing HOTEL D'ALIBERT, in the heart of the old village will offer you not only accommodation, but you'll be amazed by the restaurant side and its "jolly" owner/cook Frederic who'll be delighted to serve you with its local, rich and refined food and of course wines. Imbricate within several old houses of medieval architecture; makes sure this place is an inescapable stage during your stay in Caunes Minervois.
A few paces from the Roman Abbey in a very quiet dead end street, My Sweet Gite will offer you a choice of 4 different apartments or house.

l'Ancienne Boulangerie the former abbey bakery that has been converted to a lovely bed and breakfast, which is available for stays of two or more days.

chez Thorp is a 19th century maison maitre with three bedrooms, which is available for rent by the week.
L'Ecritoire, is a truly Romantic gorgeous French styled house of three storeys, built in the 16th century with meter thick walls and set in the heart of the prettiest village in Minervois.

Cinsault et Grenache located in the former Post Master's House, this recently renovated ground-floor apartment is ideal for a couple.

The maisonminervois.com is a village house with a narrow facade to the street, which belies the overall size of the property. The terraces and gravelled courtyard garden at the rear of the property provide excellent opportunities for relaxing outside with a book and a glass of wine, dining al fresco on balmy evenings, and sun-bathing. The kitchen terrace, the barbecue and the courtyard garden are accessible from the main street (via the side alley) as well as from the kitchen. The property has 3 bedrooms, 2 bathrooms and sleeps 6 in comfort. It has been thoughtfully and stylishly renovated in 2008 and benefits from a new kitchen and new bathrooms, whilst retaining many of the original features of the house. Itís just a few steps away from the centre of the medieval village and the attractive shops where you can buy bread, meat and all your day-to-day needs.
The Au Pont Romain , situated just one km from the heart of Caunes-Minervois, is a self-catering complex of four apartments of various capacity located in the foothills of the Montagne Noire and just a 10 minutes stroll from Caunes down town. Just over the road from Au Pont Romain the villa L'Olivette will welcome those of you wanting a bit more privacy.
An attractive alternative leisure for tourists in the region, enjoy the county's swimming pool, Les Bains de Minerve with hamman, jacuzzi & sauna. Outdoors and indoors pools. Located in neighbour village Peyriac Minervois (follow road D115 to Le Tinal, then D11 towards Narbonne).
You will find all you need information about the village and its neighbourhood on the Tourist office web site. Although this site is in French, all the information is quite understandable and anyhow, this could be a good opportunity for a first French lesson prior to arriving in our stunning region!

Distances from: Carcassonne airport 25 km, Carcassonne train station 23 km, Narbonne 59 km, Toulouse airport 123 km, Montpellier airport 139 km, Perpignan airport 110 km, Albi 120 km, Gerona (Spain) 214 km, Barcelona (Spain) 300 km.
Villages in a 15km radius in the Minervois
Caunes Minervois | Rieux Minervois | Peyriac Minervois | Azille | Villeneuve Minervois | Cabrespine | Laure Minervois | Mas Cabardes | La Redorte | Siran | Homps | Trausse-Minervois | Minerve | Puicheric | La Liviniere | Pepieux