Homps
Homps


Homps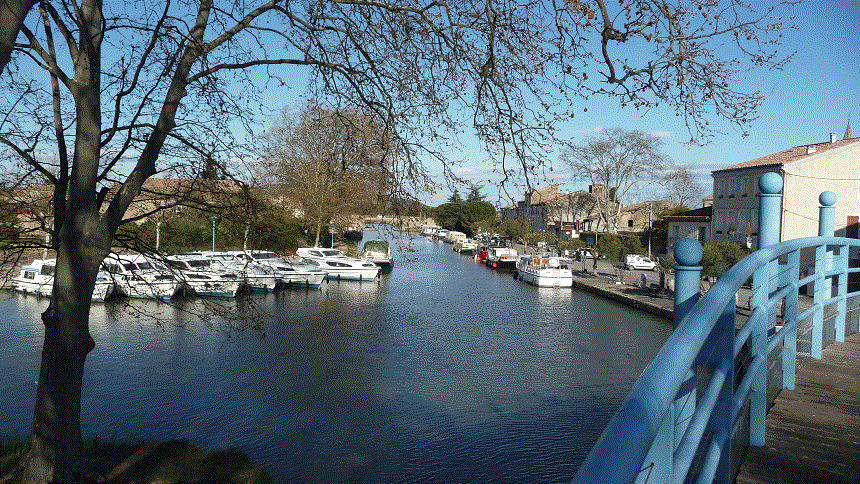 Homps is an appealing village fronting the canal, with good boating facilities at the Port Minervois, a range of fine restaurants where local wines can be enjoyed.
Homps is a real homeport for Canal du Midi cruisers. A good number of fine restaurants are located along the keys on both side of the port.
Several boat rental Operators are sharing the port facility. Following is a short list of the proposed option for renting a canal boat :
Canalous boats. Licence free houseboat cruises along the Canal du Midi or through Camargue in the South of France!
Le Boat. Choosing a Canal du Midi Boating vacation, will set you to savor the slow easy pace of travel past lush vineyards in the heart of the Languedoc wine region.
FPP (France Passion Plaisance). FPP travel is a rich network of 34 years experience in the design, manufacturing, renting of river and canal boats 46 bases in France and Europe.
Le Jardin d'Homps offers you five different prestigious guest rooms nicely furnished and decorated.

L'auberge des Arbousiers was transformed into a hotel in 1987. This former wine storehouse kept of its old history big volumes, visible stones and an impressive wooden skeleton. Eleven rooms are available where five of them open directly towards the Canal du Midi peacefully winding a few paces away.

Distances from: Carcassonne airport 39 km, Carcassonne train station 36 km, Narbonne 33 km, Toulouse airport 134 km,Montpellier airport 118 km, Perpignan airport 90 km, Albi 130 km, Gerona (Spain) 194 km, Barcelona (Spain) 280 km.
Villages in a 15km radius in the Minervois
Caunes Minervois | Rieux Minervois | Peyriac Minervois | Azille | Villeneuve Minervois | Cabrespine | Laure Minervois | Mas Cabardes | La Redorte | Siran | Homps | Trausse-Minervois | Minerve | Puicheric | La Liviniere | Pepieux